Fuel Tank Treatment, Fuel Additive and Fuel Tank Cleaning
Fuel Tank Cleaning Equipment We Use:
Fuller Installations uses state of the art equipment to provide tank cleanings.
This equipment will:
Remove water, sludge, and sediments that naturally accumulate in diesel fuel tanks
Clean fuel tanks while restoring diesel fuel to a Clear & Bright pristine condition
Recondition, stabilize and decontaminate Bio-Diesel, Diesel Fuel, Light Oils & Hydraulic Fluids
Providing Optimal Fuel Quality At All Times for Peak Engine Performance and Reliability
Fuel Tank Treatment:
The Fuel Additive we provide is a unique and powerful,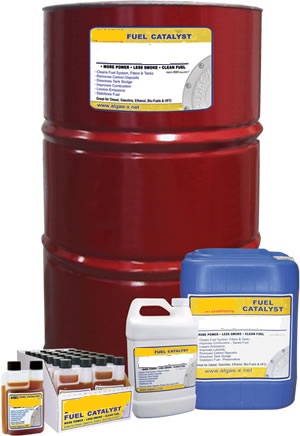 broad-spectrum fuel additive concentrate for use in Diesel, Biofuels, Gasoline, Kerosene and HFO. The additive used is part of a preventative fuel maintenance program, in combination with good housekeeping, it will stabilize your fuel, prevent sludge build-up and eliminate the need for expensive and toxic biocides. Regular use of the Additive will help guarantee Optimal Fuel Quality At All Times.
Get Your Tank Sampled Before And After Cleaning / Treatment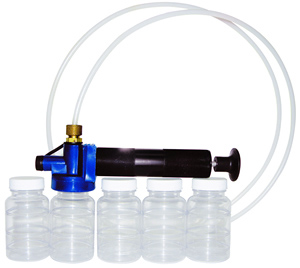 The sample pump we use obtains fluid samples from hard to reach spots with flexible 1/4" tubing. The durability, simplicity, versatility and. operating ease bring a new level of performance to fluid sampling.
No cross contamination. Fluids can be drawn through tubing (FS 120) directly into sampling bottle (FS 110) without coming into contact with the pump. The pump will stay completely clean. The FS system can be used for fuels, oil, hydraulic fluids, coolant, water, etc
Six Month Treatment Plan Details
Once we have successfully cleaned and treated your contaminated fuel tank, we offer an additional service every six months in which we will return to your site to treat your tank or tanks to prevent the recurrence of contamination or sludge build up.
We can add the additional six month return trip fee to the original service charge on the fuel tank cleaning invoice or when services are performed on that day.
We do offer a half off discount on the service rate for the return trip if paid in full when Tank cleaning is performed.